Treelines at IMC 2022
"Alpine Treeline Ecotones under Global Change" session at the International Mountain Conference 2022 in Innsbruck
By: Maaike Bader, September 20, 2022
Treeline excursion 2022 to Mt. Patscherkofel. Photo taken at the same location as in 2019 , looking west down into the Inn valley west of Innsbruck. A few more clouds than in 2019, but after expecting lots of rain, we particularly enjoyed the mostly sunny day and great views. (Photo by Michael Maroschek)
A focus session on "Alpine Treeline Ecotones under Global Change" took place at the International Mountain Conference 2022 (Innsbruck, 11-15 Sep 2022).
Being one of the largest focus sessions at the conference, it presented 18 posters with 3-minute flash talks and seven longer talks – the titles and abstracts of which can be downloaded here.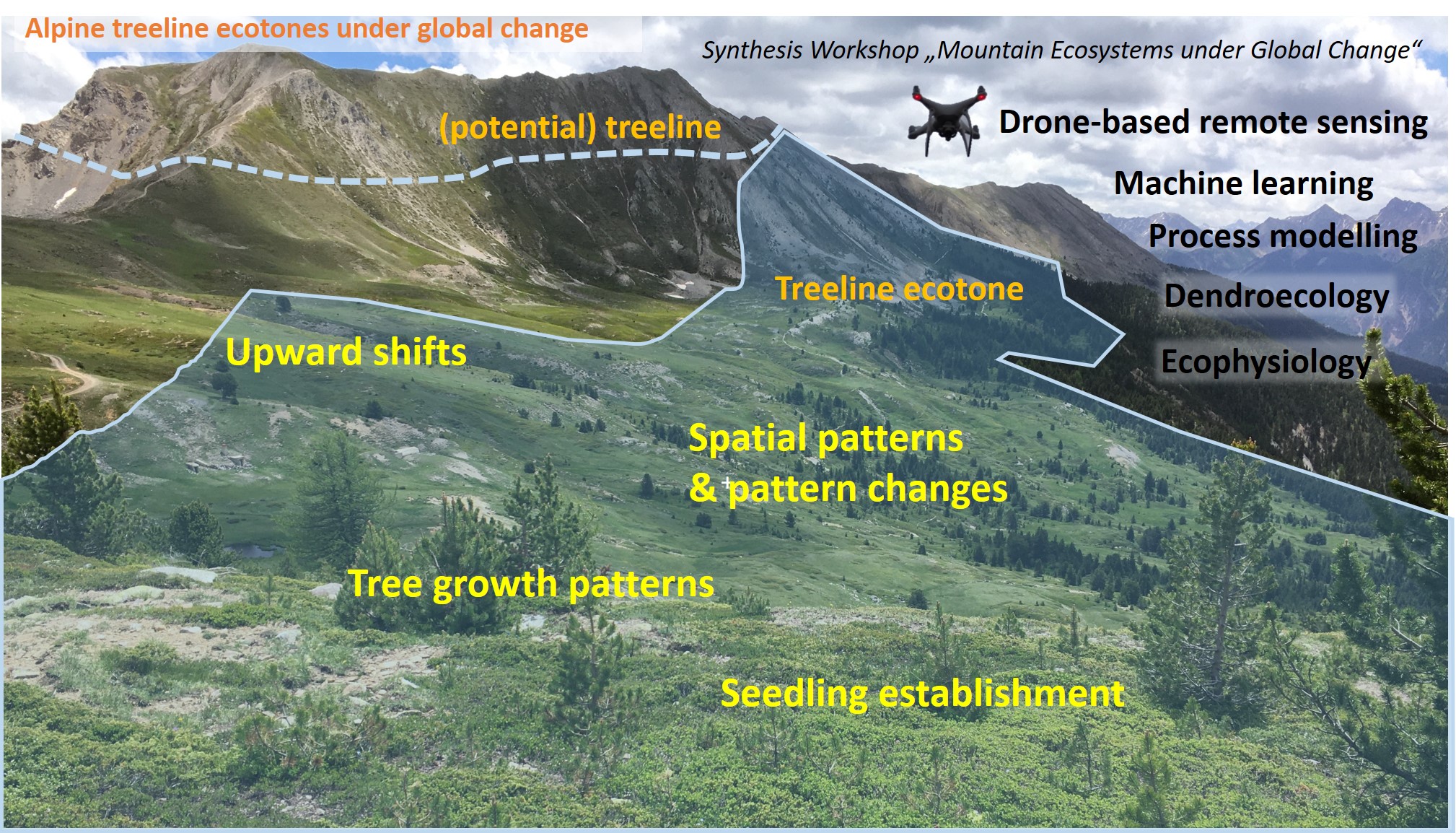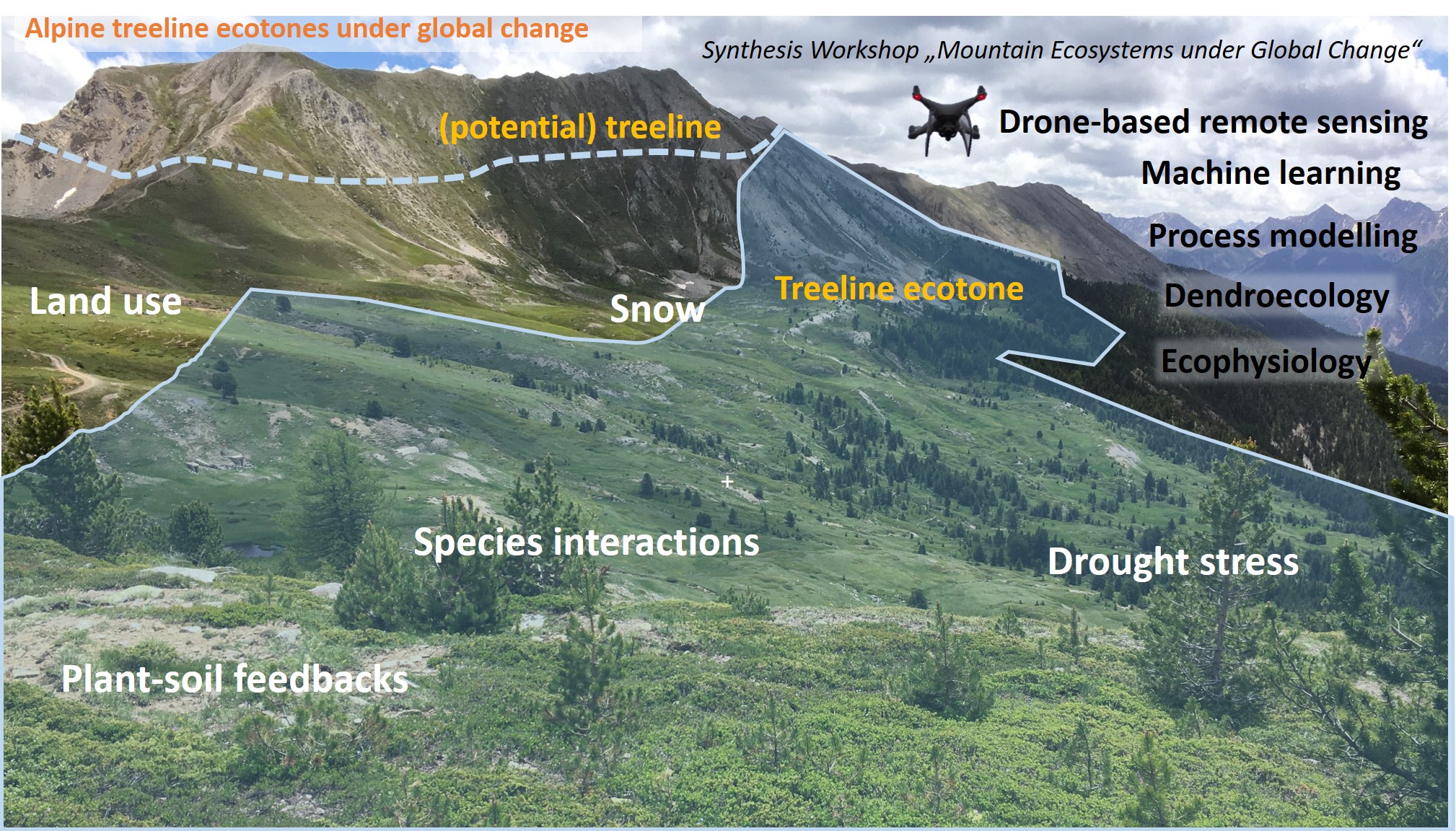 The workshop was summarized in the Synthesis Workshop "Mountain Ecosystems under Global Change" as an overview of the methods, themes and drivers presented in the session (see slides to the left here). In conclusion, the research community is certainly making progress in developing methods (e.g. in drone-based remote sensing, spatial analysis, process-based models, etc.) and in improving our understanding of the ecology and dynamics of alpine treeline ecotones, but at the same time large unknowns remain, in particular about underground processes, tree regeneration dynamics, biotic interactions, and the effects of changes in snow cover, to name a few important themes. We are looking forward to hearing about further progress at the next International Mountain Conference (IMC 2025, Innsbruck, 14-18 Sept 2025) - save the date!
Back to top